The Student Alumni Association aims to prepare students for their future roles as alumni of UC Merced. SAA's three pillars aim to connect students to alumni, cultivate philanthropy on campus, and collaborate with the community. Find out more about each pillar below:
 
SAA aims to provide current students with multiple opportunities to connect with alumni for personal and professional development. From an alumni mentor program to guest panelist and social gatherings, students are provided with a wide range of programs and events to interact with UC Merced alumni.
---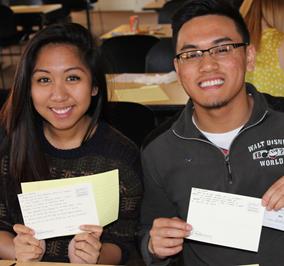 From the Promise for Education campaign in 2013, to the annual Thank-a-Thon where students write thank you letters to donors, SAA strives to educate the campus community about the importance of philanthropy and giving back to the campus. Each student, alumni, faculty member and staff member who joins SAA contributes to the SAA scholarship fund.
 
---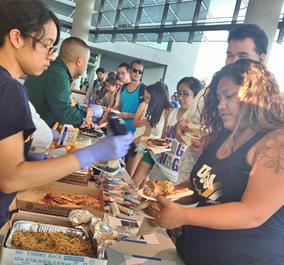 In addition to community service and volunteer opportunities, SAA hosts the CATSPOTS program, which connects students to local businesses. Each CATSPOTS location provides exclusive perks and privileges to SAA members. In addition, CATSPOTS provide free food to students each semester at the annual Ctrl+Alt+DelEAT: Reboot for Finals.
 
---